Life Issues/Family Ethics Political Action Committee

of Southwest Washington
Richard Curtis (R) Information
LifePac Endorsed
Returned Survey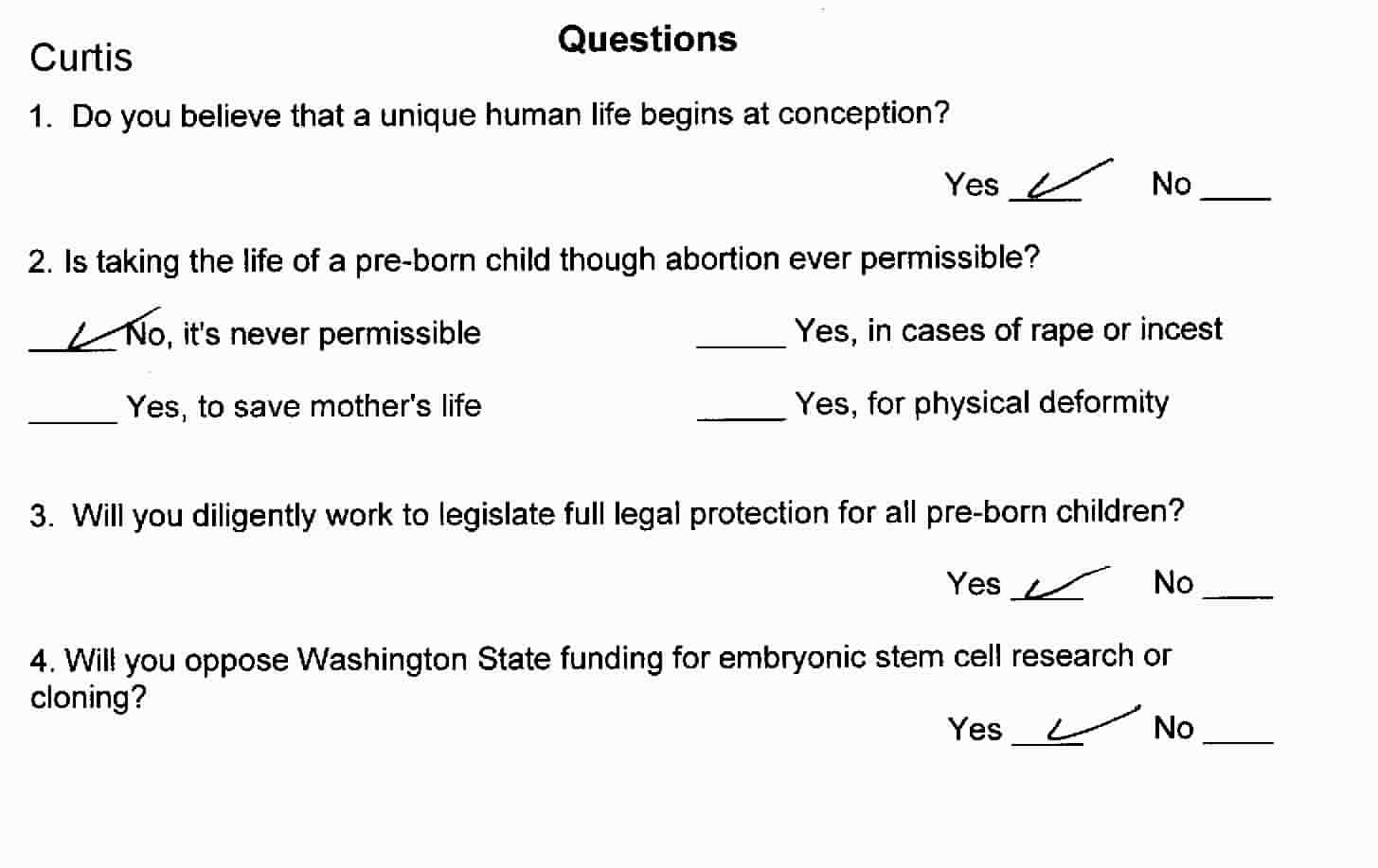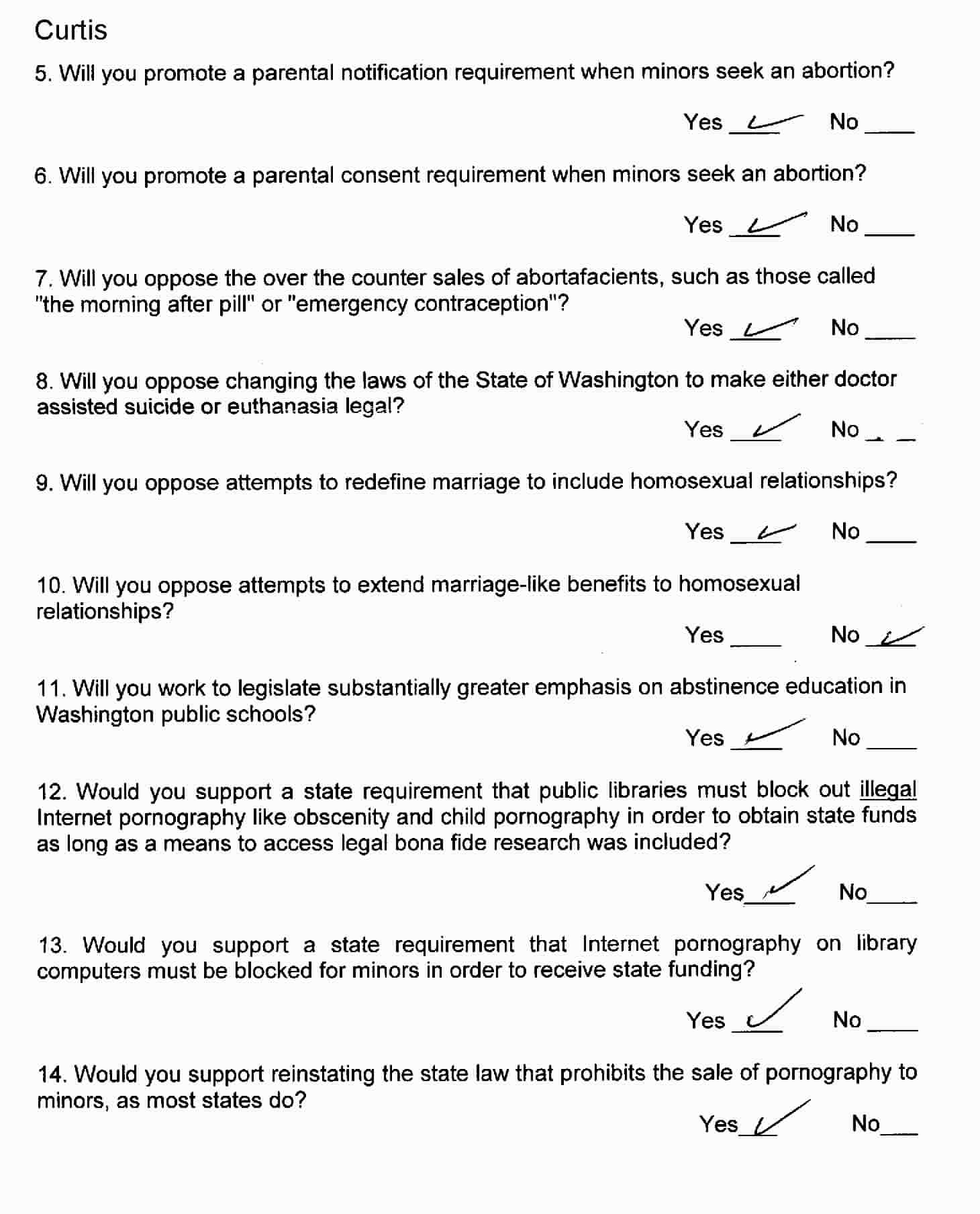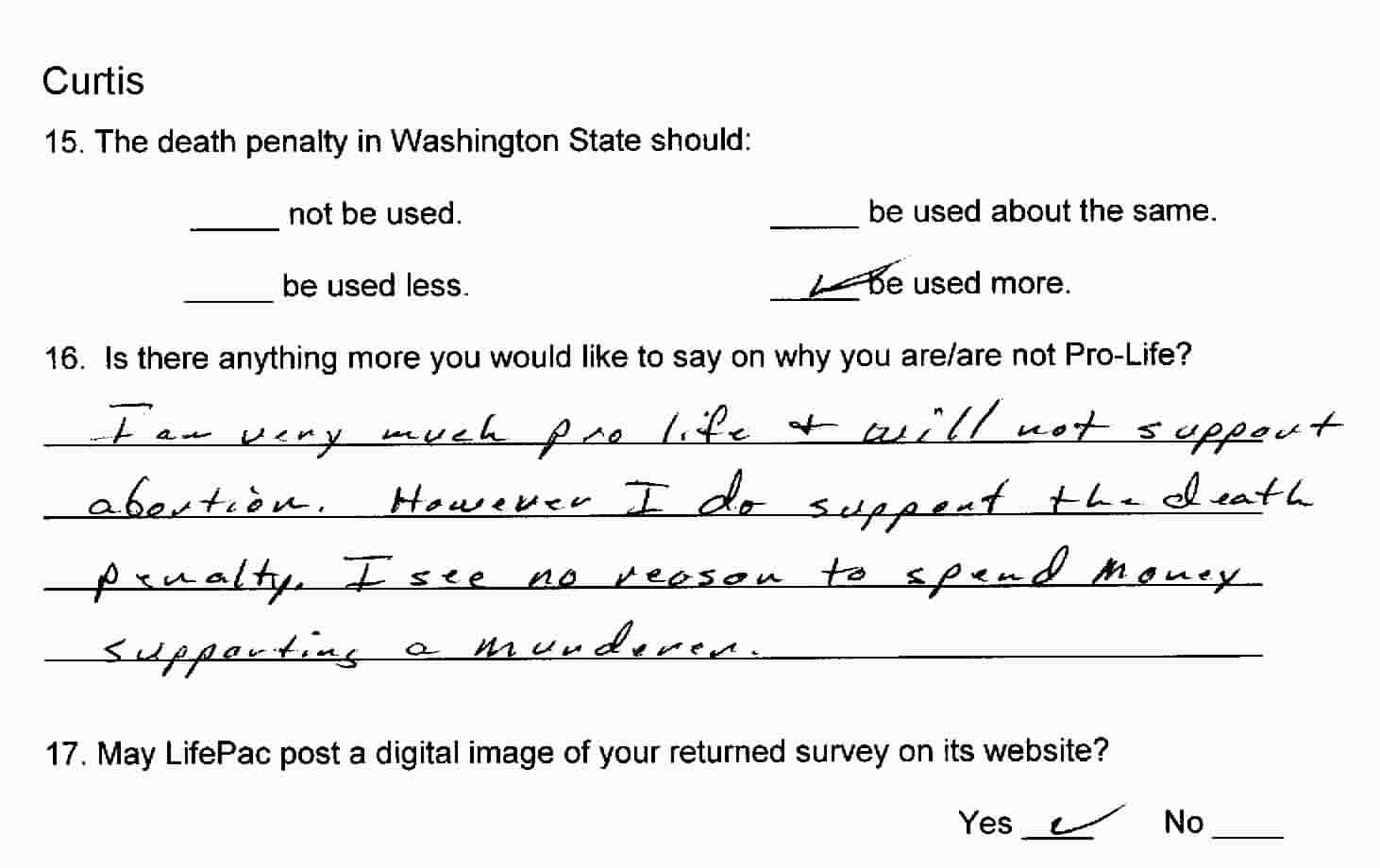 Curtis, Brokaw define their differences
Reflector, Oct. 13, 2004

On abortion, gay marriage
"Brokaw said she supports abortion and gay marriage. 'I support the right
to privacy, individual rights, and freedom of choice', said Brokaw. Brokaw
said she would uphold current state law which defines marriage as one man,
one woman, but opposes that rule. She said she supports same sex unions, and
the rights of such unions to raise children.

Curtis said he opposes both abortion and gay marriage. Because of his
background in medicine, said Curtis, 'I have a hard time supporting killing
babies. I makes me sick to my stomach.' Curtis said he could support early
term abortion if the health of the mother is in jeopardy, but others 'it's
murder,' he said.
***************************
If this information has helped you with your vote, please Donate a few dollars now to help LifePac with its candidate research work.