Pat Campbell (D)

2006 State Representative Candidate - 17th (1)

Mixed Positions

LifePac Comment: Mr. Campbell has clarified the above answer by stating to LifePac that "indiscriminate abortion is not permissible."
Returned Survey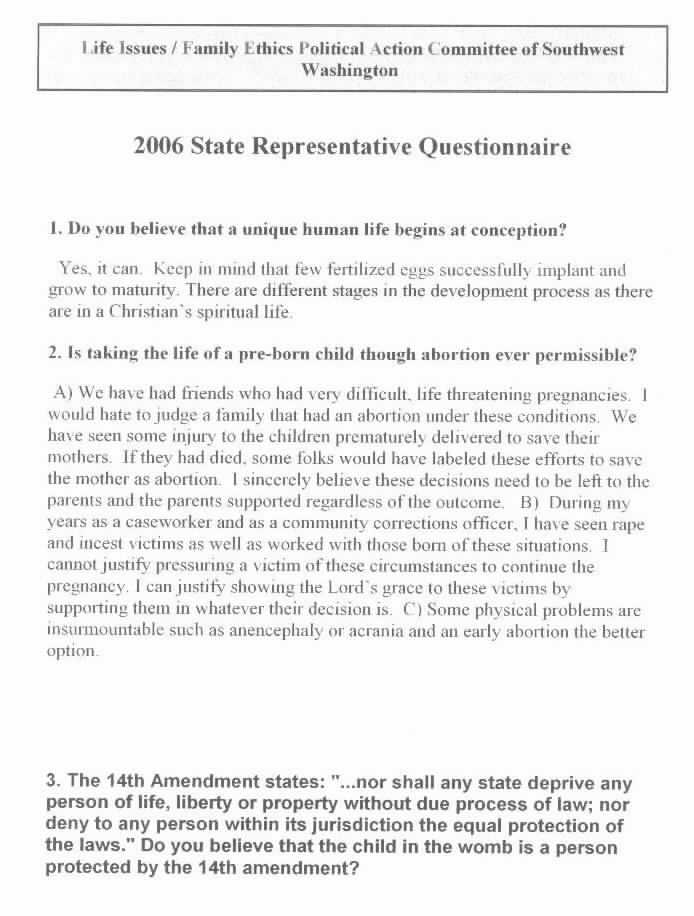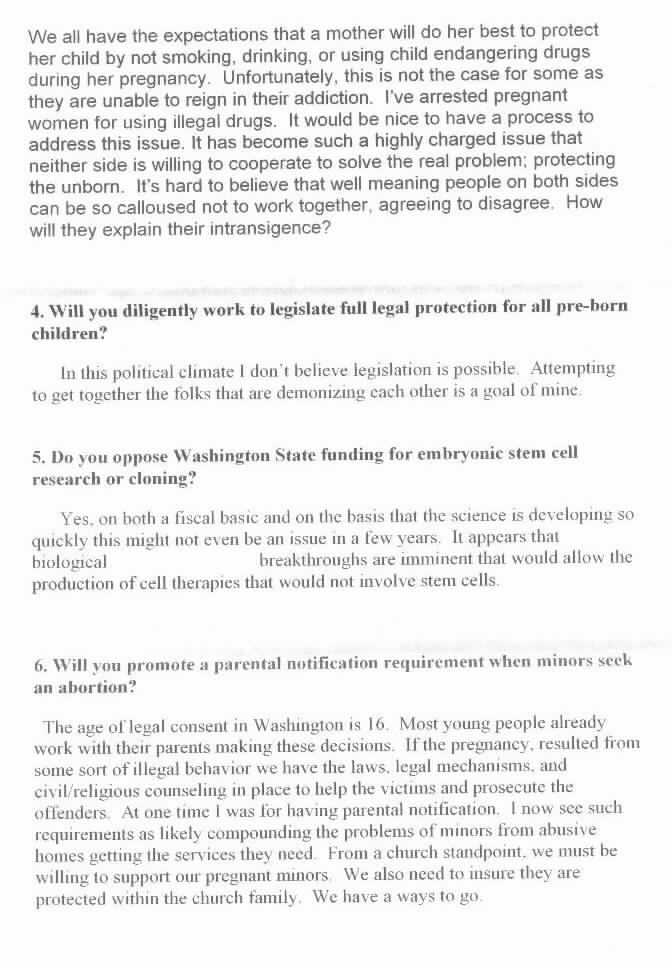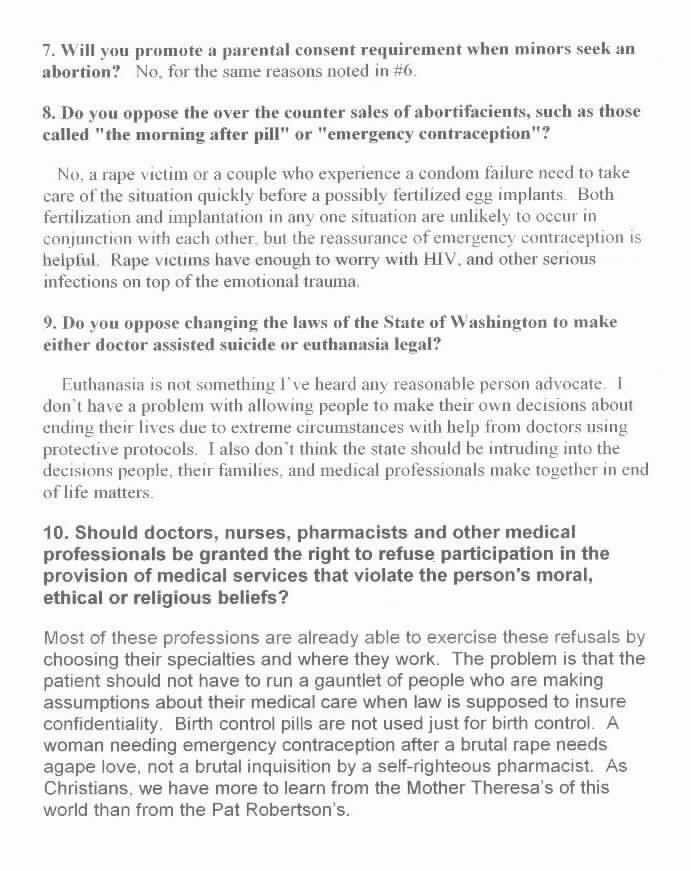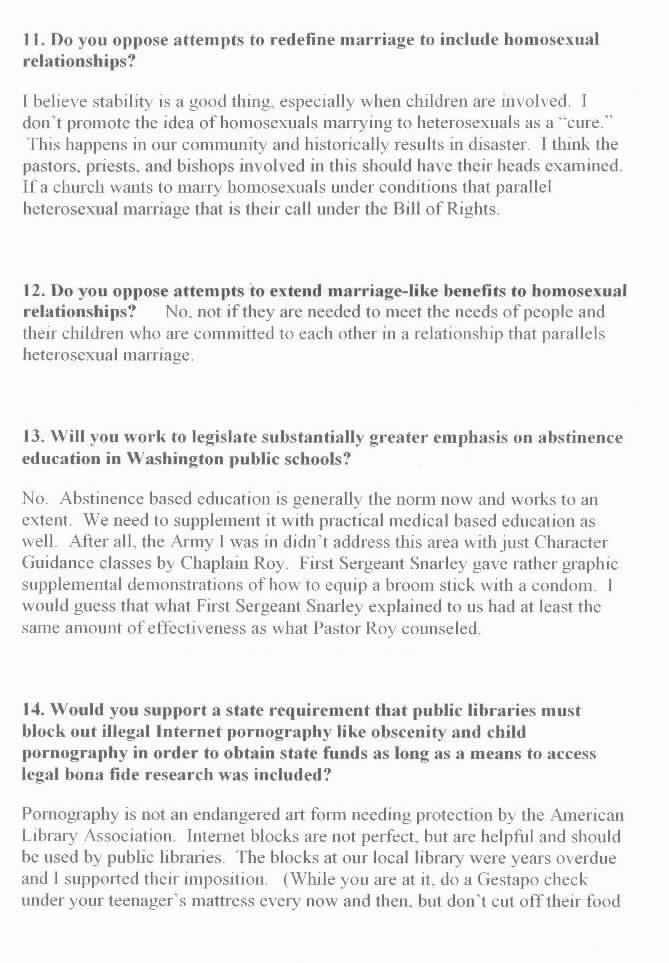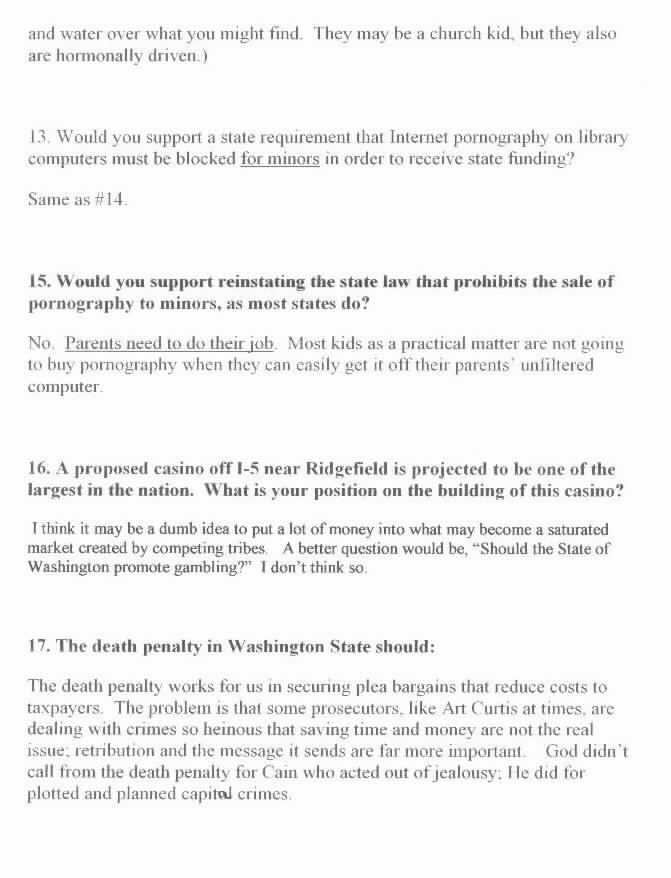 LifePac Comment: Relationships which LifePac maintains with other organizations are based on common Pro Life and Pro Family goals.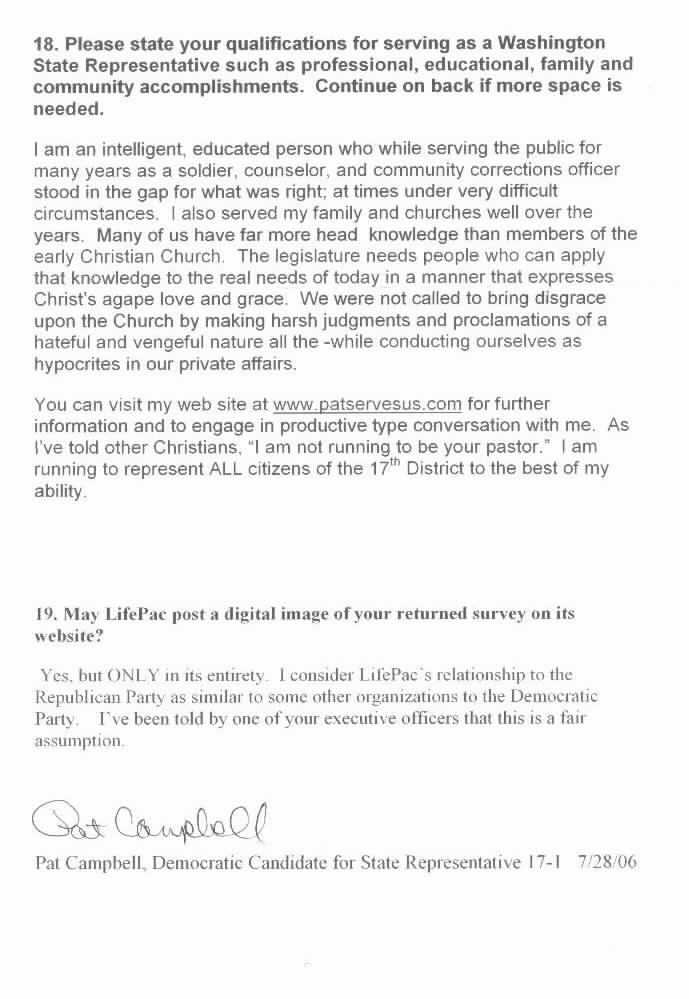 Dazed and despondent in the 17th
Friday, September 22, 2006
GREGG HERRINGTON Columbian staff writer

Dazed Clark County Democrats are trying to figure out what it was voters in the 17th Legislative District were thinking, or if they were thinking at all, in Tuesday's primary.
Once they finish slogging through that bog, they and future candidates in both parties have a bigger issue on the table: Does Pat Campbell's winning campaign, run with low effort on a next-to-nothing budget, suggest a shift in how future campaigns will be run?
... "We don't know what caused the shift," Burkman said. "It's a mystery to me what happened. We ran an aggressive get-out-the-vote campaign."
A couple of hunches
This is a guessing game anyone can play. Here are a couple of hunches.
The lifepac.org Web page, which lives and breathes for social conservative causes and candidates, etc., will favor Dunn in November. But in the primary, lifepac listed Campbell as "recommended" and Burkman as "anti-family."
Full article at: http://www.columbian.com/opinion/news/09222006news61385.cfm
---

An apparently "personally opposed, but pro abortion"
Statement on
Vote-Wa.org
: